Measurements Which Fits For You
Shop Without Bringing Measuring Tape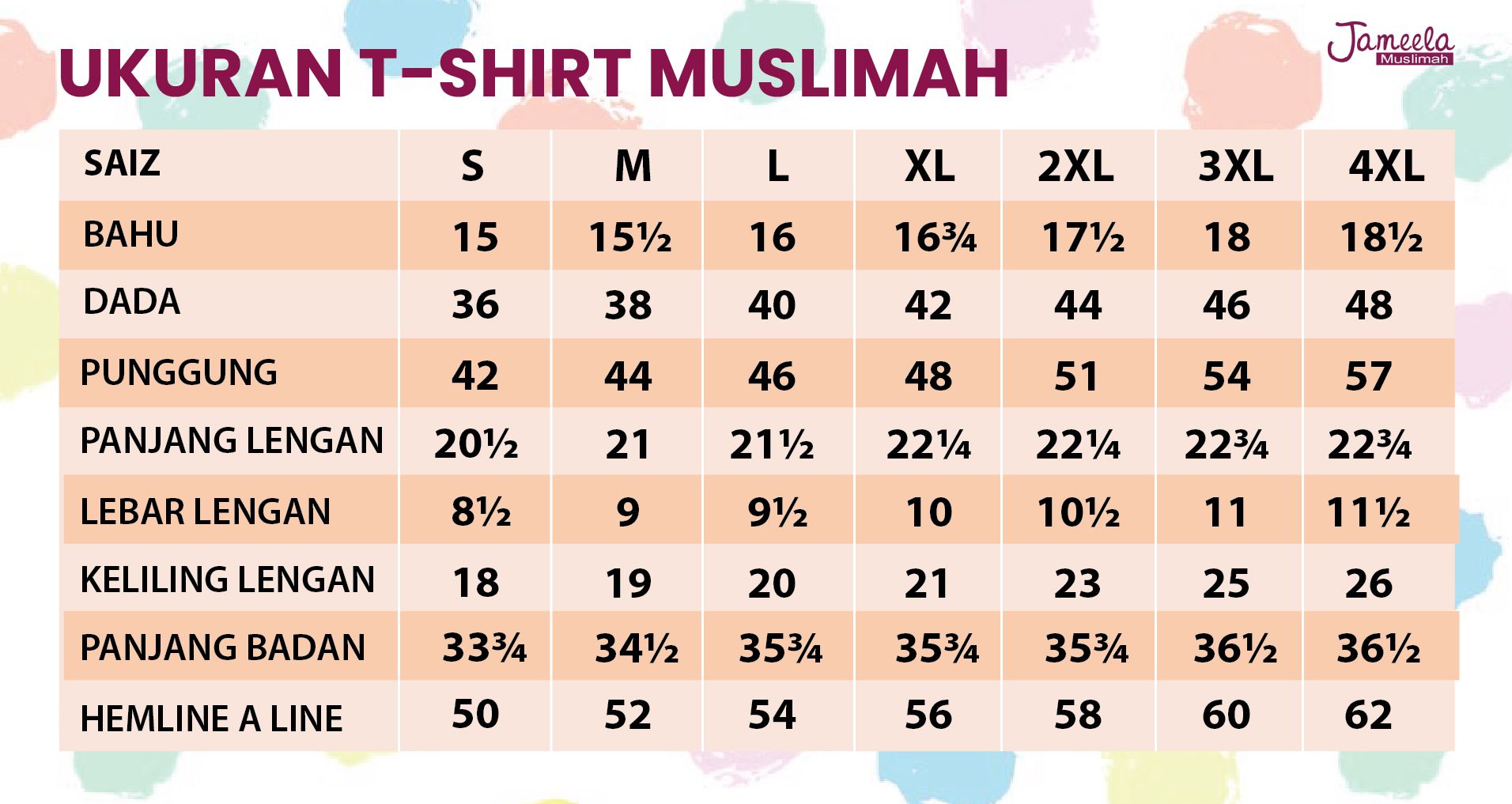 T-SHIRT MUSLIMAH MEASUREMENT
Jameela designs for each and every categories with specific measurements.

We provide fashion solution ranges from XS all the way to XXXXL.

Each of the measurements is handpicked to fit best for every sizes. We believes that everyone deserves pretty dresses.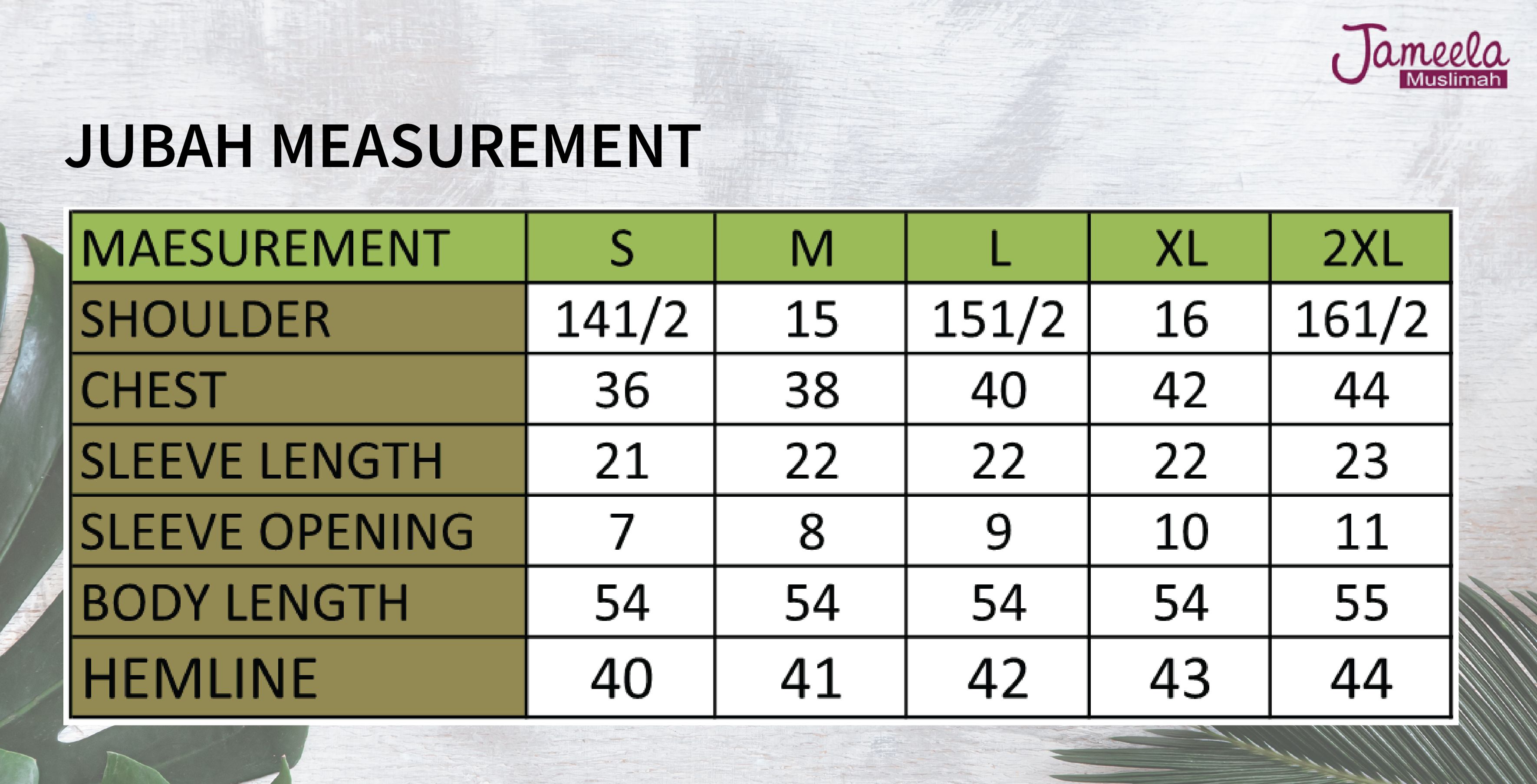 JUBAH MEASUREMENT
How does jubah measurements fit
into everyone..

SKIRTS MEASUREMENT
What is skirts for muslimah.. what kind of meanings does it bring..

UKURAN SKIRTS KIDS
Why does kids need skirts from JameelaMuslimah..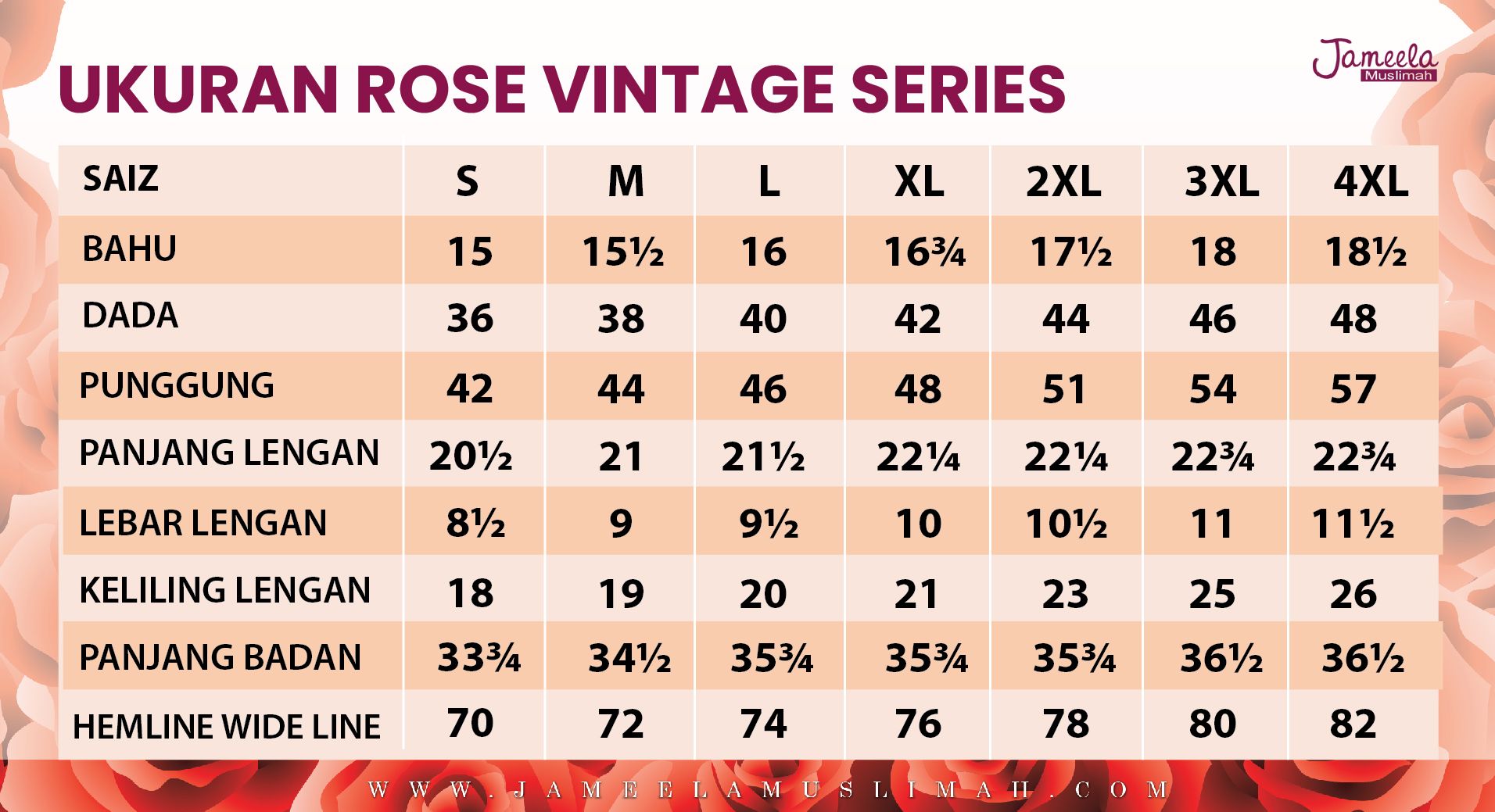 Rose vintage series 2020...
we use new design,new material and also new colors..
this series we use material of microfiber interlock..
So very suitable and comfortable to wear in Mal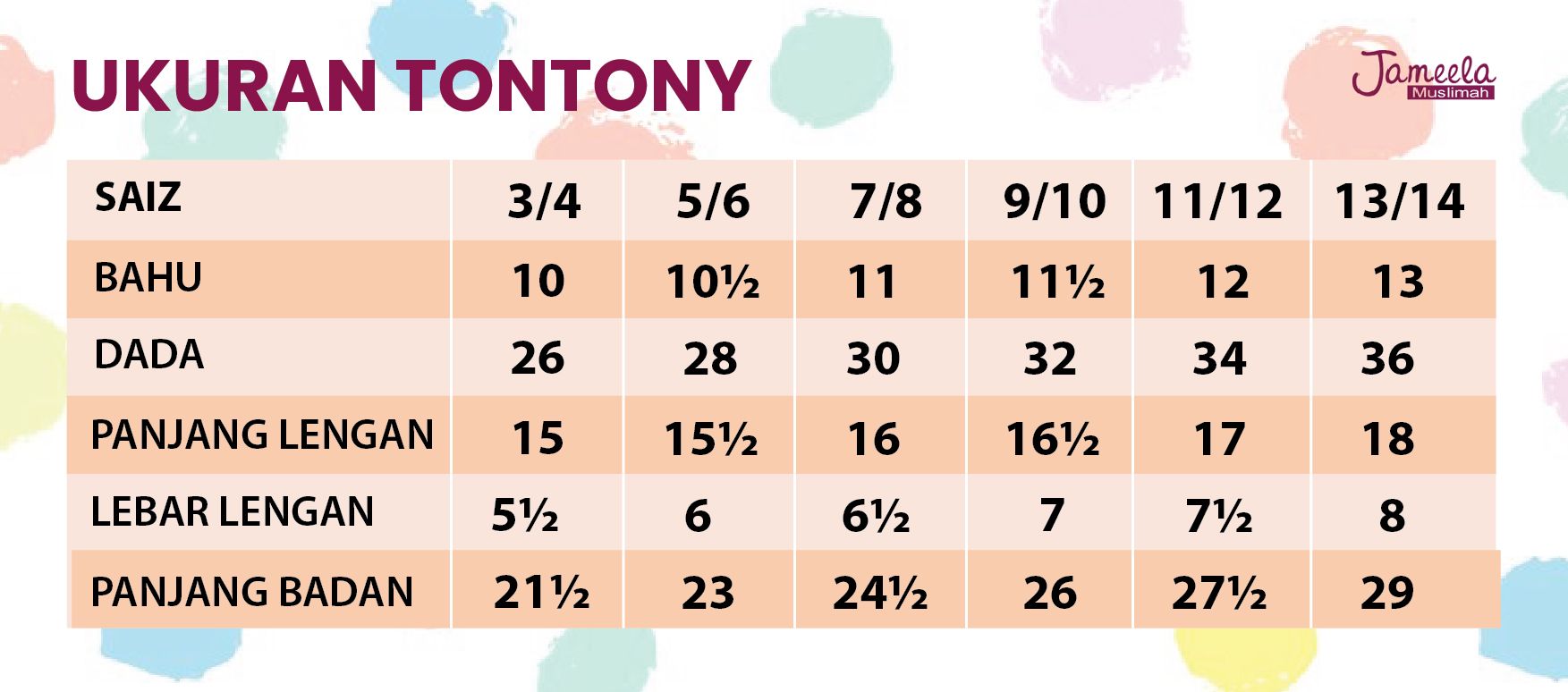 UKURAN TONTONY
Why does kids need T-shirt from JameelaMuslimah..